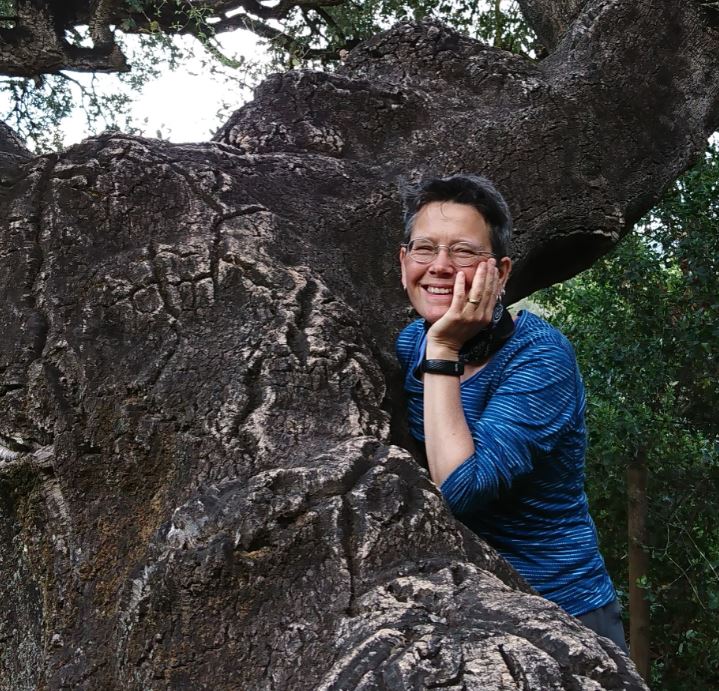 LinkedInChristy Duijvelaar (Dutch) has 25 years of working experience with the design, implementation and monitoring of environmental projects and their stakeholders in Central and Eastern Europe, the Caucasus and the Benelux. She holds an MSc. degree in Environmental Sciences from the University of Wageningen, the Netherlands. Christy's deepest interest concerns the process of realizing true sustainable development, be it for individuals, projects or organisations.
From 1995-1999 Christy lived in Hungary and worked for the pioneering Regional Environmental Centre for Central and Eastern Europe (REC), eventually leading the Grants Department. After a short period in the Netherlands as project manager at engineering firm Royal Haskoning, she took the opportunity to establish REC's country office in Prishtina, Kosovo in 2000. Over two years she built up, led and acquired significant funding for future projects before handing over to Kosovar staff and moving on. Another two years in Budapest followed, during which she was the Head of REC's Country Office Network comprising of 16 branches in Central and Eastern Europe.
In 2005 Christy founded TreeVelop Projects & Processes together with her partner Giel Verbeeck. Since then she has developed and implemented projects for a broad variety of donors and clients, including the European Commission, USAID, Dutch and Swedish Foreign Affairs programs, several European Agencies, the British Office, United Nations Development Program, Wageningen University and Research Centre and international consultancy companies. Projects included the environmental civil society capacity building in Kosovo, multi-stakeholder cooperation aimed at sustainable tourism in Croatia, rural development and small granting schemes in Belarus and project development for Central European NGO networks. In 2009 Christy initiated TreeVelop People & Planet, a not-for-profit sister organisation of TreeVelop Projects & Processes.
Apart from the TreeVelop projects, Christy is a monitor for the European Commission's LIFE programme, thus facilitating the international beneficiaries of the programme with their technical, financial and administrative project implementation. Next to the technical circular economy projects in the Benelux region, Christy is an evaluator for the LIFE NGO Operating Granting scheme.
Christy is a dedicated civil society development expert, supporting environmental NGO networks in Central and Eastern Europe and the Balkan region with their organisational development, fundraising and strategy. Her approach to project design, team-building, individual coaching and leadership training is building upon and inspired by years of international project experience, Spiral Dynamics Integral, anthroposophy and her technical knowledge of environmental management. Her strong commitment and practical skills in project design and proposal writing are highly appreciated by clients. Christy speaks English, Dutch and German fluently and she manages quite well in Hungarian and Albanian.
Christy continued building her skills as process facilitator and project monitor through a variety of courses, including Spiral Dynamics Integral certification for individual and organisational value assessment, a four-year vocational training on personal energy work (healing, reading and leading) and four years of eco-intention courses, concluded with the eco-intention practitioner registration from 2016 onwards.
Christy and Giel are partners in TreeVelop. Together they also raise their four daughters and carry out increasingly sustainable property development.